WKI Magazine Entertainment Article #19
Operativo 209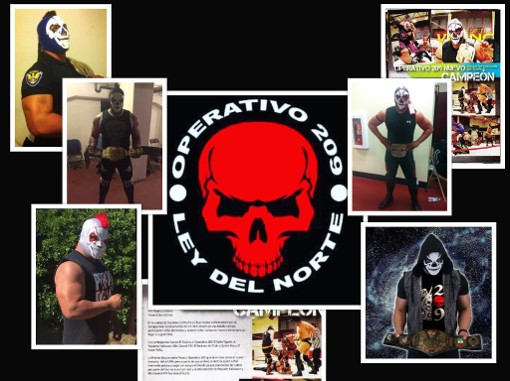 WKI Magazine Interview
with
Omar Serrano
/Operativo 209
Lucha Libre Professional Wrestler
WKI Magazine: When did you know you wanted to become a professional wrestler? Where and when did you start your training?
Operativo 209:At 17, I started training at a gym in Mexicali named Arena Nacionalista. I was on and off due to our income. At the age of 21, when I came to the United States of America, I met a group of people that asked me to join them, so I started training with the GWE Company.
WKI Magazine:Who are the wrestlers that motivated you in your career?
Operativo 209: El Santo, Blue Demon and Mil Mascaras, but I don't have a favoritie.
WKI Magazine: What struggles have you faced in your wrestling career that changed your life?
Operativo 209: As I am getting older I have had some health issues and injuries that have held me back and not let me function properly. I injured my lower back and hands and have lost 75 percent of my vision on my left eye that was not recovered even after surgery.
WKI Magazine: Who was your biggest and most important match of your career?
Operativo 209: That would be Texano Jr., for the U.W.A. Title. The match was held in Stockton, CA in 2010, where I won the title and became the new champion.
WKI Magazine: What are your plans for the future?
Operativo 209: My plans are to retire this year and enjoy the great moments I had in my professional wrestling career.
Operativo 209 was featured in Lucha 2000 Magazine and Furea Latina Radio in Los Angeles.